Becoming a successful sports tipster is not an easy task. It requires time, effort and a lot of dedication. However, there are a few things you can do to improve your forecasting skills and increase your chances of success. Here are some tips, ideas, and steps you can take to become a successful sports handicapper: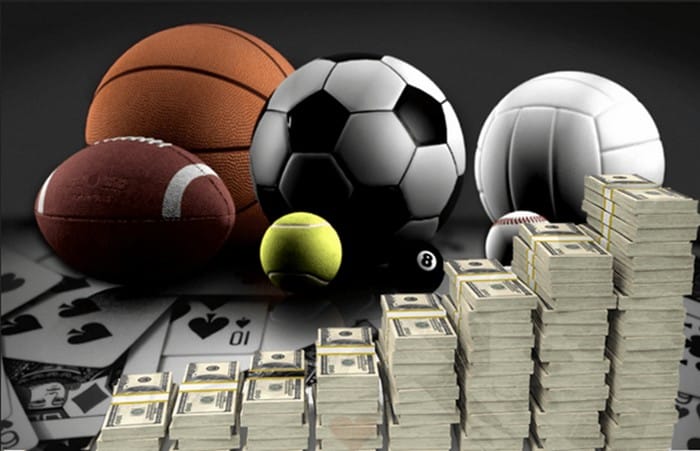 ▶️ Tips to become a successful tipster:
Know the sport well: Before you start making sports forecasts, you should know the sport you are interested in well. Study the teams, players, game rules, and statistics. The more you know about the sport, the better your predictions will be.
Stay up-to-date: Make sure you're up to date with the latest sports-related news and updates. Keep an eye out for injuries, coaching changes, roster changes, and other news that can affect the outcome of a match.
Use statistical and analysis tools: There are many tools available online that can help you analyze statistics and trends. Use these tools to make more accurate and informed forecasts.
Follow Other Successful Tipsters – Follow other successful sports tipsters and learn from their strategies and techniques. You can also join online forums or discussion groups to share your own forecasts and receive feedback and advice from others.
Keep track of your forecasts: Keep a detailed record of your forecasts, along with the results. This will allow you to assess your performance over time and adjust your strategies as needed.
Be patient and consistent: Success as a sports handicapper doesn't come overnight. Be patient and consistent in your efforts, keep learning and improving your skills, and don't be discouraged by negative results.
▶️ How to start a career as a professional tipster? What does it take to be a tipster?
Once you have developed your forecasting skills, you can consider becoming a sports tipster. A tipster is someone who provides sports tips to others for a fee or commission. If you are interested in becoming a tipster, here are some steps you can take:
Create your own website or online profile – create your own website or online profile to promote your services as a sports tipster. Use compelling images and videos and create interesting and useful content for your followers.
Set a fair price – set a fair price for your services as a sports tipster. Consider your skills and experience, as well as the competition in the market.
Offer Free Samples – Offer free samples of your services to attract new customers and demonstrate your forecasting skills.
Communicate your forecasts clearly – Make sure you communicate your forecasts clearly and in detail to your customers. Provide relevant statistics and analysis and explain the reasons behind each forecast.
Keep Accurate Records: Keep accurate records of your forecasts and results so you can assess your performance and adjust your strategies.
Maintain a good relationship with your customers: Maintain a good relationship with your customers and communicate with them regularly. Offer support and assistance in case they have questions or concerns.
Use Betting Management Tools – Use betting management tools like TipsterPage to track your tips and keep accurate records of your results. These tools will also allow you to share your forecasts and manage payments from your clients easily and securely.
⭐ Register now on TipsterPage to unlock all the necessary tools to become your own successful tipster. ⭐
▶️ What is TipsterPage?
TipsterPage is an online platform that is dedicated to providing high-quality sports betting advice to its users. It offers a wide range of tools and functionality to help users become successful sports tipsters.
🥇 Tipsterpage, tools and information for tipsters
If you are looking to become a successful sports tipster, one platform you should consider is TipsterPage. Our platform offers a wide range of tools and functionalities that will help you develop your forecasting skills and maximize your profits in the long run.
One of the most useful tools of TipsterPage is its professional platform created specifically for tipsters. In it, you will have free access to the best digital tools to work as a sports forecaster in an easy, simple and intuitive way. In addition, you can create your own web page as a tipster and define your own domain to share it with your clients.
🥇 TipsterManager
TipsterManager is another important tool on the platform, which will allow you to create single and combination tips to share for free or sell. You will also be able to verify them and get statistics automatically as a tipster.
🥇 TipsterPay
With TipsterPay, you will be able to manage and monetize your premium channel automatically by updating the access link every month. In addition, with TipsterPay, you have your own payment platform as a tipster, where you will receive what is generated within 48 hours with a minimum commission percentage for the platform.
🥇 Tipster Links
By managing your TipsterLinks, you will be able to monetize by affiliation by building your tips and sharing them on your channels without worries, complying with current regulations in Spain.
In addition, you can put any link from any platform, since TipsterPage has commercial agreements with different affiliates such as Affiliabet.com so that you can monetize or improve your agreements. You can also create your own registrations and challenges page to share in your networks using your own affiliate links.
🥇 TipsterTool
Finally, TipsterTool helps you organize your own customer database and automatically generates your sales receipts. From here, you can manage your collections in a simple and uncomplicated way.
⭐ Register now on TipsterPage to unlock all the necessary tools to become your own successful tipster. ⭐